 Choose your path
to blockchain-based traceability.
To play in a data-driven food supply chain, you'll need to track products in real-time, automate audits, and participate fluently in a digitized ecosystem. These goals are perfectly practical with solutions designed by agribusiness insiders to meet you where you are today and grow with you into the future.
Work with your existing systems—not against them. Our configurable suite of transparency tools are built to complement your in-house IT stack. Leverage the data you already create as a byproduct of your day-to-day operations to gain visibility and avoid disruption. It's a light install for rapid ROI.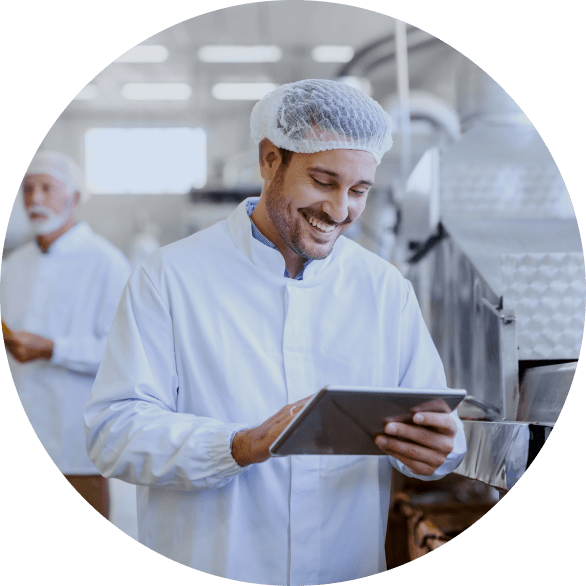 These solutions independently digitize, standardize, audit, track and trace, measure, and monetize food data for the immediate benefit of your business. But together, they form what we call a Food Confidence Platform.
What's a food confidence platform?
A system fueled by digital twins on the blockchain that's rebuilding confidence in the food supply chain through transparency —not blind trust. In a perfect world, everyone would be 100% confident in the end-to-end network of systems that produce the world's food. With digitally validated proof, we can get there.